News -
Latest
Written by Peter Martinez
January 05, 2011 00:55
A homeless man named Ted Williams is discovered by The Columbus Dispatch as having a voice made for the masses!
Check out this video and listen to his incredible voice.
Now, will somebody please hire him for a steady job.
DIRECT VIDEO LINK: http://ABCNews.com/US/video/homeless-man-golden-radio-voice-12539245
The Columbus Dispatch found a panhandler with a voice of God!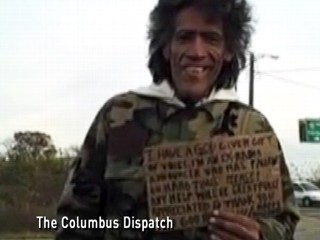 You can share this video on Facebook, LIKE it or leave your comments below.