News -
Latest
Written by Peter Martinez
April 28, 2013 18:40
A Samurai sword-wielding Mormon bishop helped a neighbor woman escape an attack by a man who had been stalking her.
This is a video segment that I produced/edited for ABC's Good Morning America (A-block, first half-hour).
DIRECT LINK: http://abcn.ws/15OqF7n

**tracked by Lara Spencer / edited in New York
It's not often you find a story like this -- with such a unique character!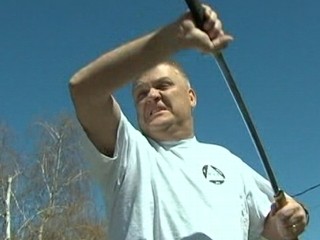 Leave your reaction below!
-PM-
Last Updated on March 17, 2014 19:29