Oprah Winfrey and her select group of guests have landed in Australia... it's a $4 million eight-day trip!
Also: do you think Kathy Griffin goes too far in her joke about Bristol Palin?
Plus: World AIDS Day charity raises $500,000 plus a matching gift!
And: Kim Kardashian makes bank at the top reality star... earning about $6 million!
The SKINNY segment from ABC's World News Now:
DIRECT VIDEO LINK: http://facebook.com/video/video.php?v=10100146845941359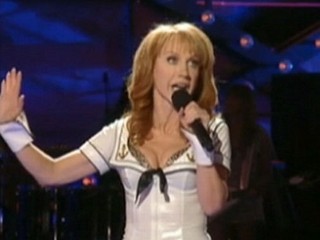 You can also watch this segment on http://ABCNews.com below
VIDEO LINK: http://ABCNews.com/Entertainment/video/kathy-griffin-aims-fat-jokes-at-bristol-palin-12331200
Feel free to LIKE or share this article on Facebook or leave your comments below.